Amateur Creampies is updated weekly and has a huge picture and full length video archive!!
---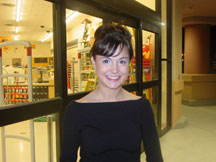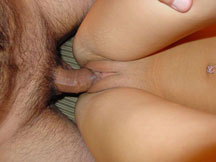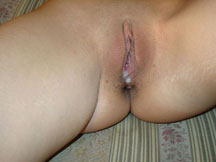 Name: Brit Age: 18
Location: Pasadena, CA
The Story: Brit is a cute college girl I met couple of weeks ago at a party. I ended up fooling around with her at the party and she gave me a bj that night but didn't get to fuck her until this time. I sensed she was pretty open minded so I told her about my little website hobby and she actually liked the idea of doing something for the site as long as she was not going to be too exposed.
So I got my cameras the next time I saw her and I took these pictures and video. She thought it was kinda strange that I liked cumming inside her so much (she has been knocked up before) but she enjoyed it. What she doesn't know (now that she reads it she will know) is that I kept on fantasizing about impregnating her. She looks so fucking cute, I can't help but think of that. I'm not sure if most guys think like me but the idea of getting girls prego turns me on a lot, not that I want to end up with a large family but the risk gives me a sexual rush I heard on the radio there was some term for people like me who want to get excitement all the time. Anyway, enough creampie psychoanalysis ..
We went to a store to pick up some stuff and the store was closed. So while we were outside, I started interviewing her and touching her nice little ass and tits. Then I took her around the corner and made her suck my cock outside. I then drove her back to a friends place and I fucked this beautiful babe for hours. On the video and pictures you can see the first of several creampies that night. I fucked her wet pussy for almost an hour until I exploded inside her wet pink pussy and then scooped back the cum and used it as lubricant to fuck her some more.
Watch Video Preview See Her Creampied
---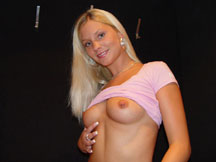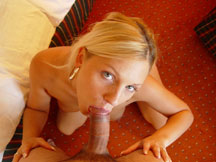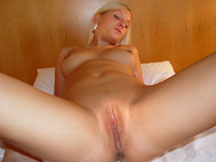 Name: Victoria Age: 19
Location: Europe
The Story: Victoria is one of my favorite girls to fuck, I simply love the girl and she is so beautiful and hot I could cum in her for life. She just has this angelic face and hot body with a beautiful wet pussy.
I met Victoria last year and I got to creampie her then. We kept in touch all this time but the time before this visit, I wasn't able to hook up with her because she had some boyfriend or whatever but this time she had just broken up with him and I was conveniently in town visiting :)
I first met her the night before this shoot with some of her friends (2 who are on the site) and we ended up fucking that night. And then in the morning, we went down for breakfast at the hotel and came back to do this video. I first asked her to pose naked to show off her beautiful body and after couple of minutes we started fucking.
I loved looking at Victoria while she was sucking my cock, she just so fucking hot. And after doing that for a while, I ate her out. I then got her on the bed and started to pound her wet pink pussy.. this was my 3rd time fucking her in less than 12 hours and I fucked her good for about an hour and in the end I ended cumming inside her beautiful pussy again.. I was almost running out of cum but I still gave her a good load. I finished cumming just in time to check out of the hotel.
After leaving the hotel I fucked her again for a little bit at a nearby park (where btw I fucked her friend too) and the thought that she had 3 loads inside of her was a great turn on. Next time I see her I am going to save up for a week and cum in her as much as I can.
Watch Video Preview See Her Creampied
---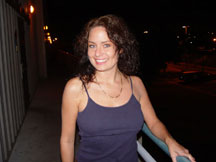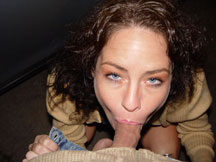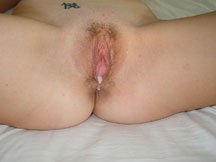 Name: Amber Age: 29
Location: Orange County, C
The Story: Amber is a recently divorced girl who I met on the internet. She was married to her high school boyfriend and she never really experienced a "wild life". So one night I found her on one of the chat rooms I always go to and started talking to her.
She told me she wanted to see what she had been missing and that she had very few limitations if at all if she was comfortable. So I drove to her place the day after and fucked the shit out of her. Then I told her more about my "hobby" and she was excited not only to be on my site but at the whole idea of being a slut. So I brought her to my place and took this video of her.
We first went to the local airport to have some risqué sex and there we almost got caught by the cops while she was sucking my cock. Then I took her back home and started fucking her slutty wet pussy there. "Treat me like your cumslut", she would say while I pounded her wet pink pussy. "Share me with your friends, cum in me, do anything you want with me" she kept on saying while I fucked her hard like the good slut she is.
Then after fucking her for a while I couldn't help it anymore and unloaded my big load inside her pussy. She said she was not or birth control but I think is was ok since it was just a day before her period.
Watch Video Preview See Her Creampied
---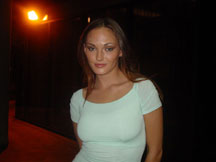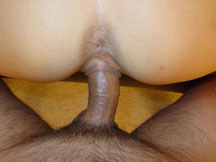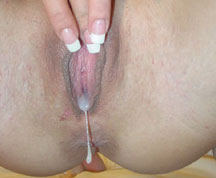 Name: Venus Age: 24
Location: Los Angeles, CA
The Story: There are girls which I like cuming inside of them and then there are girls which I LOVE cuming in them. Venus is a dream cum true for me. I have been wanting to fuck her and cum inside her since the very first day I saw her and finally, after almost a year of trying, I got her!!
Venus used to be a Penthouse cover girl who is now working on her own website. I knew of her for the longest time but it was hard to get a hold of her because of her schedule. But last week I had the chance to take her out to eat, wine her a little, and then tell her about what I had in mind.
Turns out she really liked the idea of creampies since she doesn't get to do it often and we decided to take some pictures that same night. I had my cameras ready and I tried to do her outdoors but it was so early in the evening we had to go back to my place. She sucked my cock on my way home and once there she started telling me how much she wanted to get fucked and filled with cum.
So in no time I was doing this girl and fantasizing about impregnating her. I fucked her over and over until midnight and you can see on the pictures and videos how huge of a load I had for her. After the video, I scooped the cum back into her pussy and used it as lubrication to fuck her more. I came inside her 3 times that night.
Watch Video Preview See Her Creampied
---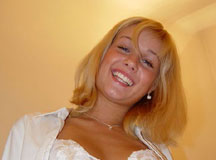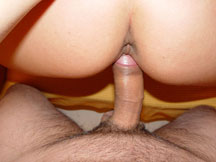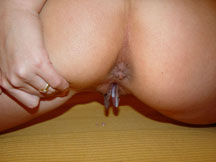 Name: Sara Blue Age: 20
The Story: I met Sara thru Jennifer Dark (they are very good friends) and boy am I thankful to Jen for introducing me to her. We went out for dinner while I was in Prague and Sara was really friendly from the second we met. Jennifer knew we had hit it off well so she basically left us alone.
I then took her back to my place and we started making out on our way over there. I actually did not want to take pictures of our first time getting together but I ended up taking them anyways. She was already very wet and she basically wanted to fuck right away but I took my time and took some modeling pictures of her first.
Then after a few minutes, I pulled out my cock and she started sucking it. She was really horny after sucking me off for a minute, she turned around and ask me to fuck her pink pussy. I fucked her so good and she was loving every minute of it too.
She alternated between getting fucked and sucking my cock, apparently she enjoys tasting her own juices, and after fucking her for almost an hour, I ended up cummin deep inside her pussy. After the first cumshot, I turned off the lights and the camera and just kept on fucking her till later at night.
Girls like Sara make me want to move to Europe.
---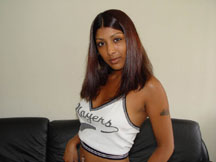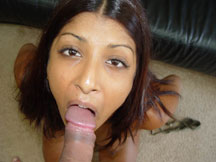 Name: Destiny Age:19
The Story: Destiny is the first Indian girl I have ever done in my life. With her, I can finally say that I have creampied everybody. I always wondered if the day would come for me to hook up with an Indian girl since thy are so hard to come but I finally lucked few weeks ago when a member of the site gave me a tip on where to find Destiny. Basically, I met Destiny thru an adult modeling agency which I never use to meet my girls. But on this occasion, I did because there was no other way for me to meet her.
Destiny is on holiday in the US and she is from the UK. And while here she decided to try out being a porn star since she said she wouldn't do this back home. She is in college and back home she is daddy's little good girl. So I hope her daddy (or her boyfriend for that matter) is not a fan of creampies, otherwise Destiny might end up moving to the US permanently as their culture is on the strict side when it comes to fucking around on camera.
Anyway, I got her to my place and I was feeling very excited about the whole thing. I took a lot of pictures of her first (it gets me going to see a girl posing for me) and after getting a bit more comfortable, I asked her to touch herself first and then went down on her. I then started to fuck her a little on the couch and she went on her knees to suck my cock. I think at that moment I was more thrilled with the whole Indian girl thing than the actual sex. I then bent her over and started fucking her from behind. She was very tight and I had to go slow to not hurt her.
I then took her to my bedroom where I continue fucking the little slut and after fucking for a while, I dumped a nice hot load inside her Indian pussy. She was btw not on birth control but she was leaving to the UK the day after and she told me she would be taking pills to prevent getting knocked up. So I hope she remembered doing that, otherwise she will be in the UK with new clothes from the US and a baby too.
And to finish this fine day, I went to my favorite Indian restaurant to have some curry chicken. I made sure I had the full Indian experience that day and I actually feel like I accomplished something.
---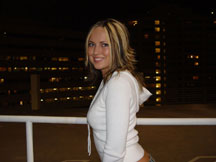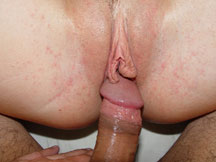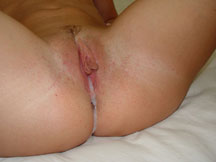 Name: Madison Age: 19
The Story: Madison is a girl I met from an online ad for modeling couple of weeks ago. She was visiting in LA and she wanted to try adult modeling. She called me up and I met her the day after.
I had the biggest headache when I went to see her but after talking to her a little bit and seeing that beautiful ass.. and I mean really nice beautiful ass, I forgot about my headache.
I took her to the parking lot near the coffee shop where I met her and I just started to roll camera right there. We were supposed to just talk that night but since she was ready to go, I took the pics and vids right away. I did a little interview outdoors and after that we went to my place.. while driving, she started fingering herself and started to suck my cock. At one point there was a Bus right next to us and people were getting a kick out of it.
Once at my place, I got her naked to take some pics and basically we just started fucking. Madison was very tight and that ass was just beautiful to look at, it was so round. And after fucking her juicy pussy for a while, I unloaded inside her beautiful pink pussy. She said she was not on B control but it was ok because it was during the safe time.. so she said. I hope she really keeps track of her cycle cause otherwise Im the one who is going to get fucked. This is one of the reasons I prefer to do creampies out of the country.. but at the same time, I don't care, I'll take my chances.
---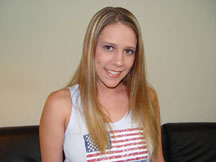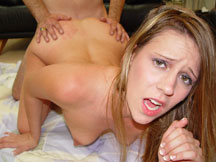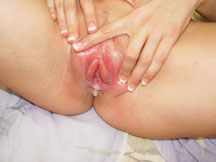 Name: Nicole Age: 22
The Story: I met Nicole online around spring break time and she basically wanted to be on the gangbang site first because she wanted to give her boyfriend a "surprise". Apparently, she wanted to do that for revenge after she found out her boyfriend had cheated on her and knew he looked at that site so she ended up on the WCGB site.
However, it turns out that Nicole loves men and really loves to fuck, so I asked her if she wanted to do a website with me, etc. and she was all for it. This was few weeks ago when I couldn't fuck or even jerk off for that matter so we got together to do a video and my buddy filled in for me (literally). I managed to lick her pussy for a bit and finger her and stuff but is too bad I didn't put my cock inside her..
Anyway, here she is at my place taking on my friend. She sucks and fucks like a good horny slut and in the end she has cum all inside her. She said that if she got knocked up she was having the baby and I think she is serious as she already has a couple of her own.. so I hope her birth control was working. She had to go back to Georgia the day after and next time she comes out I am going to fuck the shit out of her and pump her full of cum.. it was painful watching her crave cock and not being able to do her.
---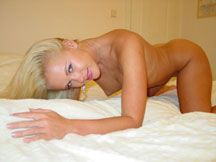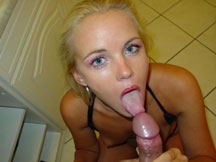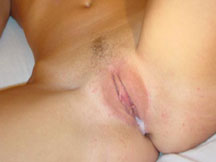 Name: Sandy Styles Age: 23
Location: Prague, Czech Rep
The Story: Sandy Styles is a beautiful blonde from Prague. She is actually mostly Scandinavian but she lives there now. She had just come back from her vacation in Italy and she wanted to fuck when I met her. She is a really horny woman and I think she could fuck 3-4 times a day no problem. Could you imagine a girl like her craving cock all day long??
Anyway, she came over for dinner that night and I took her out (actually she took me out since I can't speak any Czech) to the movies and stuff. Then I brought her back and we made this video.
I love beautiful women and I think she is one of the most beautiful girls I have done so it was a great pleasure to undress her and then have her suck my cock while looking at me. After having her suck my cock I went down on her pretty pink pussy and then I started to fuck her. I did her for a long time and I ended cumming 3 times inside her pussy that night. Here you can see my first cumshot inside her beautiful pussy.. a total work of art. Aftrer the first cumshot, I turned off the lights and had her all night.
---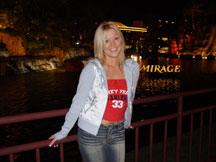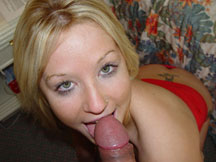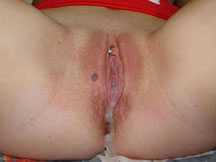 Name: Britney Age: 18
Location: Las Vegas, visiting from Florida
The Story: I met this cutie in Las Vegas just last week at the Adult Convention there. I saw her walking around the convention floor and I just started talking to her. Turns out she was in Las Vegas for vacation with her parents but she had gotten bored and decided to go to the convention to check it out. I wasn't sure if she would be willing to be in pictures for me but after a few hours and a lot of talking, she decided to do it.
Britney might looks very innocent and her southern accent makes her even more sweet. However, looks can be very deceiving and Britney is an example of that.. this girl loves sex and has really wild fantasies. In fact she asked me to do things I can't even post and I simply loved doing this girl.
After meeting her on the first day of the convention, we set a date for the following night to go out and eat (I even met her parents), then I took her back to my hotel room and fucked her for about 6 hours. She has this nice, tight, juicy pussy than would make any man cum in minutes. But I held my cumshot for a while until I couldn't wait anymore and loaded her with cum. Then I just kept of fucking her and cumming inside her until my balls were drained.
She doesn't like to use birth control and she gets off thinking of getting knocked up. However, she only does creampies using the rhythm method so I hope we were on the right time of the month... but then again, I wouldn't mind this cutie having my baby.
---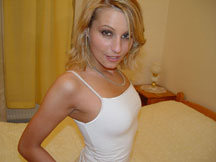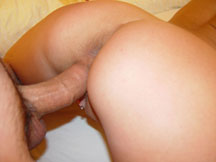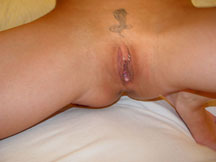 Name: Melissa Age: 21
The Story: Melissa is a Swiss girl going to school in Eastern Europe for few months. She is originally from Bern and speaks several languages, which was pretty interesting to me. I met her thru a girl that is not featured on the site and it turned out she lived just few minutes walking from where I was staying, so we got to hang out and few times. Not only was Melissa into having a lot of sex but she used to be a gymnast too, so she is very flexible with her body which I found not too long ago to be a big turn on. Now I understand why there are websites out there featuring contortionists and girls doing splits.
Anyway, here she is at my place towards the end of my stay and we did this video. It was the last time I was going to see her for few months, so this was particularly very good in terms of intensity. She basically made sure I went back to visit her in Bern in the summer and I hope she is still single by the time I get back.
I don't really know how long we fucked for but it seemed like a long time since I had my camera on and off. But sex was so good, I wanted it to last all night long with her. I fucked her hard and good and I made sure she came several times. And here is the first time I came with her that night. After fucking her intensely for a while I came in her wet Swiss pussy. I was fantasizing about seeing her pregnant by the time I got back but after the cumshot I came to my senses and started wishing otherwise.. as usual. These creampies I do are so damn conflicting.. and btw, I tend to be thorough when cumming in girls in the US but in Europe and Latin America I tend to relax my own rules a little.. so probably some have gotten pregnant and I don't even know about it.
---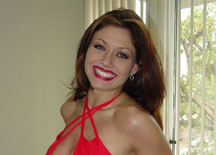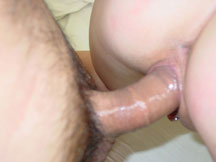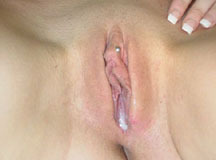 Name: Monica Age: 21
Location: Los Angeles, CA
The Story: Monica is a hot beautiful girl that came to visit me from Las Vegas recently. She stayed with me for about a week so I did her several times a day for her entire stay. She has never done anything like this before but she was excited about it.This was just she went back to Las Vegas, she was getting ready and packing but I asked her to try a bikini I had bought for her and next thing you know, I'm fucking her again.
Monica might be younger but she is one kinky girl. She likes it all and loves being submissive, so I love getting together with her because I can do whatever I feel like doing. On this video, I actually end up fisting her (she really likes it) but due to some stupid law I can't show it.
Anyway, I fucked her for a good while until it was almost time to drive her to the airport and came deep inside her pussy so she could go home with my boys inside her. I think I creampied her about 10 times while she was here and this girl loved every single drop in her.
---
Plus Submitted Amateur Pictures and Movie Clips from People All Over the World!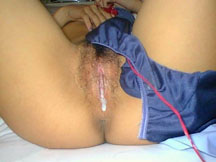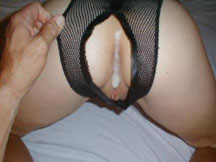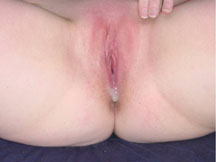 Amateur Creampies is updated weekly has and dozens of girls getting their pussies filled with cum!