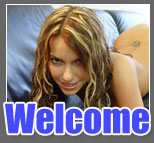 Welcome to Amateur Creampies, a place for people into watching amateur girls get their pussies filled with cum. This is the very first creampie site started by a guy and it's been online for over 5 years.


Name: Veronica | Age: 20 | From: North Carolina
The Story: Veronica is a girl from North Carolina that I met around Spring Break time. I found her modeling profile online and I really want to get together with her but because of the distance, I thought maybe it was just wishful thinking on my part. But to my luck, she had decided to go to Mexico for Spring Break and her layover on her way back just happened to be at the local airport. So this was the perfect opportunity to meet her and inseminate her :)

She had been partying in Mexico for almost a week when we met so she didn't even feel like going out somewhere first. Instead, we met up at the hotel where we ended up doing this video. At first I thought she was maybe tired from Spring Break but once we started taking pictures, she ... MORE




Florence Dolce
25
Savanna Georgia
Florence is a beautiful girl I met after Sophia Fiore told her about my site. She had been doing mainstream modeling for years and she recently started to get into nude modeling so when Sophia told her how cool we were, she decided to email us :)

She first sent me some semi nude pictures of her asking if she could be considered for the site, so imagine how I excited I was to get that email. In fact, I got so excited I decided to meet her and do her myself. So after a week or two of planning on getting together, we finally met... MORE


Giselle is a smoking hot Italian American girl from New York who was recently out here visiting. I saw her pictures on a mainstream modeling site and then I found out she was open to nude modeling so we ended up getting in touch. Now, I knew this girl was hot but when I think she is hotter now than when I saw her. Not sure if it was her style or what but she is the type of girl you want to impregnate!.
Anyway, we ended up meeting recently and we talked for quite a while before we did this video. She was telling me about her life back East and... MORE


Chrissy
23
Denver,Colorado
Chrissy is a girl from Denver who came to visit friends and family but had some time to get away to have some creampie fun :) She had written last year about coming but nothing happened. But she recently had the time and the excuse to come out so we finally ended up getting together.

She was a little reserved at first but she started to get really comfortable once she started to pose for the camera. In fact, I think the camera was making her horny as she was already.... MORE